Matsumoto Castle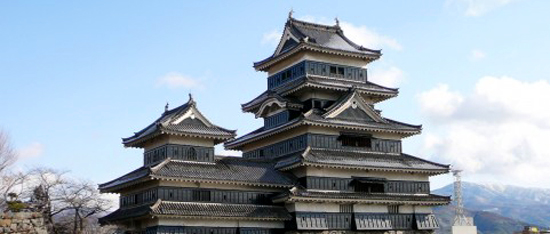 Built in the 1500s, the five-story, six-floor keep of Matsumoto Castle is the oldest existing castle in Japan. The keep itself is registered as a National Treasure, and the ruins of the surrounding fortifications are a National Historical Site. In each story of the keep, the upper outer walls are painted in plaster, and the lower walls adorned in black lacquer boards, leading to the nickname Karasu-jo, or The Crow Castle. In addition to Himeji, Hikone, and Inuyama Castles, Matsumoto Castle is one of four castles recognized as National Treasures.
There is a moat around the keep, surrounded by Matsumoto Castle Park. The park offers a range of delights in all seasons, with the pine, cherry, and Japanese wisteria trees, as well as ducks, swans, and colorful carp in the moat. Be it the pink blossoms of spring, the green foliage of summer, the reds and oranges of autumn, or the austere whites and blacks of winter, the castle is lovely throughout the year, and the nighttime illumination display is dramatic.
When you explore the keep's interior, you will need to climb steep stairs, so female visitors may feel more comfortable in relaxed pants than in skirts.
For the best experience, try to arrive early in the morning to have the castle largely to yourself, before the usual crowds of tourists arrive from across Japan and around the world.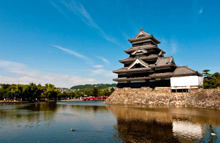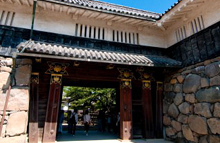 Facility info.
Admission fee

Adult – 610 yen; Elementary & Junior High School students – 300 yen

Open hours

8:30 a.m. ~ 5:00 p.m. (doors closed 4:30 p.m)

Closed season

December 29th ~ 31st

Address

4-1 Marunouchi, Matsumoto City, Nagano Prefecture

Tel

+81-263-32-2902

Access

[Express bus]
Round trip 5,500 yen
Takayama Nouhi Bus Center / 150 min. / Matsumoto Bus Terminal / 15 min. walk or 5 min. by bus (190 yen) / Matsumoto Castle
*Fees shown here are just for reference. For details, please check the relevant website.