Setogawa River and Shirakabe Dozo District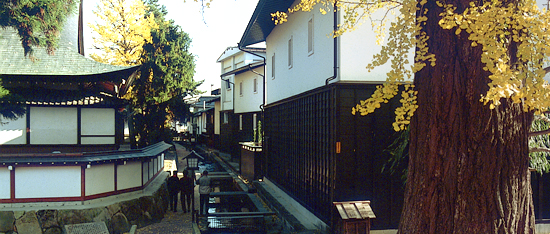 The Setogawa River, teeming with carp, runs through the castle town of Hida-Furukawa. Lined by the white plaster walls of storehouses and the stone walls of temples, it is a beautiful site and one of the area's major tourist attractions. From the rear of Enkoji Temple to Benten-sama, the banks of the Setogawa are lined by about 35 storehouses with white plaster walls, belonging to a three hundred year-old sake brewery, and private homes.
The river was designed during the Edo Period, and was originally intended to irrigate rice fields with excess water from the moat of Masushima Castle. The river also served as a boundary between the samurai district and that of the common people. It is said that the river takes its name from Setoya Genbei, who supervised its construction.
As late as the 1950s, water from the river was vital for daily life, and even today the river serves as a source of water for extinguishing fires and sprinkling the pavements to cool them down.
Furukawa is 20 minutes by train from Takayama. As in Takayama, there are many workshops in the town where you can see Hida's traditional skilled craftsmen at work.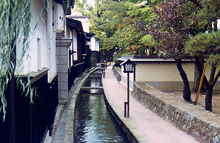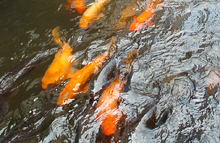 Facility info.
Address

Ichino-machi to Tono-machi, Furukawa-cho, Hida City, Gifu Prefecture

Tel

+81-577-73-2111

Access

[Public bus]
One way 360 yen
Takayama Nouhi Bus Center / 40 min. / Hida Furukawa Eki-Mae

[JR train]
One way 230 yen
JR Takayama Station / 20 min. by regular train / JR Hida Furukawa Station
*Fees shown here are just for reference. For details, please check the relevant website.