World Heritage Site, Historic Village of Shirakawa-go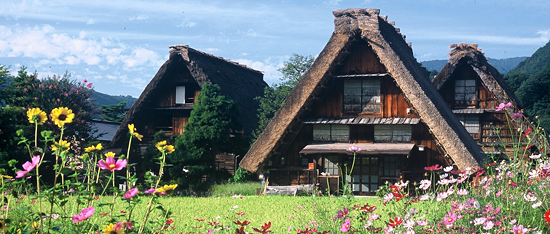 Shirakawa-go's Gassho-Zukuri Village was registered as a UNESCO World Heritage Site in December 1995, along with the Gokayama Gassho-Zukuri Village.
The gassho style of building is characterized by steep, thatched roofs. These steep roofs connect over massive wooden beams, shaped like hands folded in prayer (gassho in Japanese). The houses are unique to the region, able to endure the heavy snowfalls of winter, while the upper reaches are ideal for the cultivation of silkworms. The famous German architect Bruno Taut glowingly remarked on the singular character of these houses, praising that "This landscape is not like other Japanese style. At least I have never seen it before."
Once there were an estimated 300 gassho style buildings in Shirakawa-go, of which only 114 remain. The oldest of these is said to be about three centuries old and is still in daily use.
In Shirakawa-go Village, the Ogi-machi district is the largest settlement, located midway between Takayama and Kanazawa. A relaxing day-trip tour to Shirakawa-go is possible by a one-hour bus ride from Takayama City, but an overnight stay at a historic Gassho-style house inn is recommended.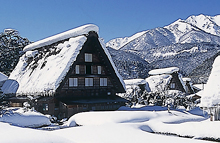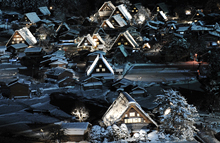 Facility info.
Address

Shirakawa-mura, Ono-gun, Gifu Prefecture

Tel

+81-5769-6-1013 (Shirakawa-go Sightseeing Association)

Access

[Express bus]
One way 3,300 yen
Takayama Nouhi Bus Center / 50 min. by express bus / Shirakawa-go
*Fees shown here are just for reference. For details, please check the relevant website.