Gero Hot Spring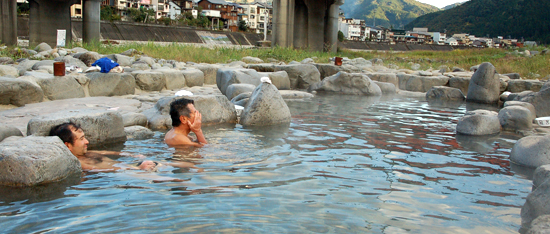 Gero Hot Spring, with a 1,000-year history, is considered one of Japan's Three Great Hot Springs, along with Arima and Kusatsu Hot Springs. Legend says that a wounded egret, seeking relief from an injury, led the way for the first humans to discoverer the spring. As a result, the town today is filled with images and souvenirs involving the egret.
The hot spring itself is a simple alkaline source. It's said that the waters are effective for rheumatism and nerve pain. The water is clear and colorless, and is nicknamed the Beauty Hot Spring for the water's heavy, smooth texture.
On the banks of the Hida River, there is a famous open-air outdoor bath, used daily by many bathers. Since 2010, both men and women have been required to wear bathing suits when entering the bath. At souvenir shops and convenience stores throughout the town, visitors can buy a wooden "Hot Spring Pass." At 1,200 yen, the pass is a bargain, allowing access to any three of the baths at 26 registered ryokan inns in town. After use, the pass itself makes for a nice souvenir of your visit.
From Takayama City, Gero is about an hour south by bus or JR trains. On weekends during winter and summer festival periods, you can enjoy fireworks festivals.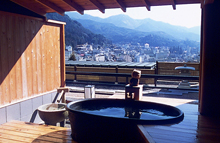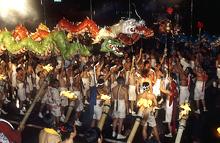 Facility info.
Access

[Public bus]
One way 1,010 yen
Takayama Nouhi Bus Center / 90 min. / Gero Eki Mae

[JR]
Express train: 1,990 yen (50 min.) Regular train: 950 yen (70 min.)
JR Takayama Station / 50 min. or 70 min. / JR Gero Station
*Fees shown here are just for reference. For details, please check the relevant website.