How to get to Takayama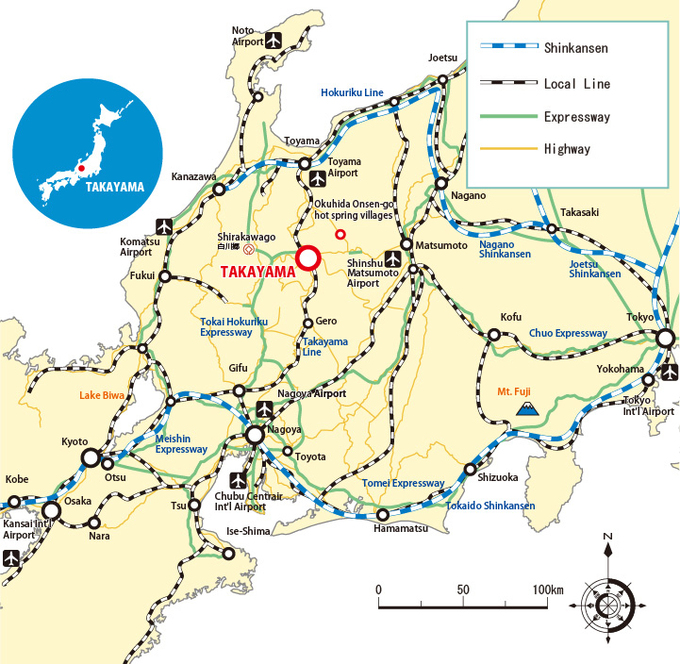 Main transportation network (Shinkansen, local line, expressway, airport location) from Tokyo, Osaka, Nagoya, Toyama, Kanazawa, Matsumoto to Takayama city.
From Tokyo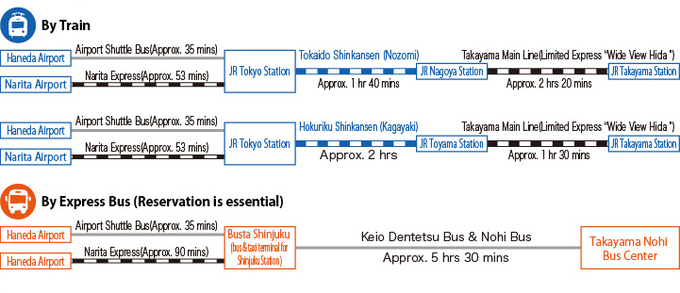 From Osaka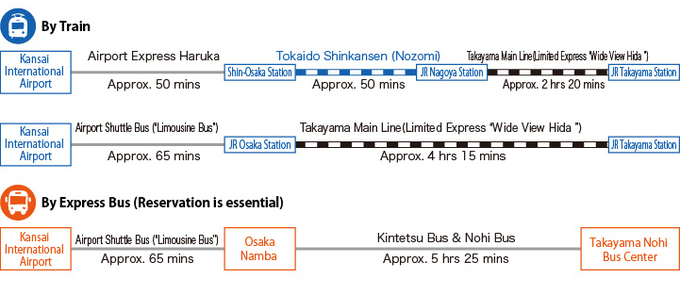 From Nagoya

From Toyama & Kanazawa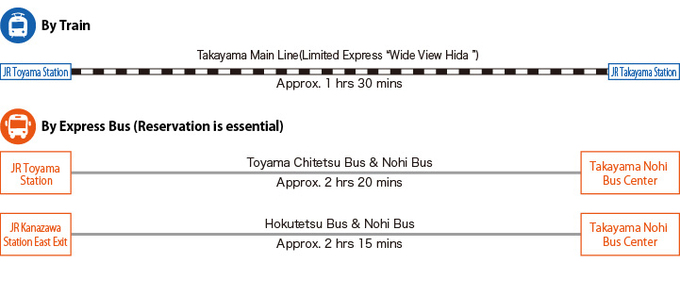 From Matsumoto

From Mt. Fuji

Shinkansen Line
An English language Shinkansen timetable is available at Shinkansen stations.
The Japan Rail Pass is valid on all the above train lines except certain Shinkansen trains. Please check the Shinkansen timetable beforehand.